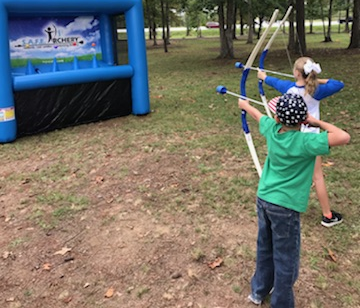 Hoverball




$100.00

Please call to reserve this item.

$100 Every hour or $75 Every hour if you include another rental.
Hover ball is a 4 by 10 by 8 inflatable where there are four spots where air shoots out and you have balls hovering. You try to shoot the balls down with your bow and arrows.